The House
bu-hashem: "If ten men want to enter a house, and only nine men find their way in, the tenth must not say: "This is what God ordained." He must find out his own shortcoming was." - Jalaludin Rumi
Reality
If there are viewpoints that conflict with this idea, let me know, and i will love to adapt it (evolve it, if you will ;] ) - if they are of substance.  Reality is objective. Your subjective reality however, is however you choose to see it.  Reality is how i can say "rock", and we both know what i am referring to. Subjectivity, how you feel about that rock, however, is completely...
Distractions & Politics
"The Boston Bombing was a staged Event. Being passive and not worrying about it is your consent to the system." "Rather than being passive:  I am choosing to not be distracted by purposeless, Emotion Rilling, Distractions. Rather than consenting: I am aware of how the system works,  And am using it - for what its made for -  And developing the world i want to live in The world i...
Government - Bread and Circus pt 2.
The government holds very limited power.  Those with wealth hold the power. The government is a tool - to keep the masses content, occupied, and from fucking shit up for people who put the effort into getting shit done  - To keep open to human innovation an available path forward. Now i will expand:  Among those who get shit done we also have shallow people that cream for the comfort of power and...
Genius
Romans, greeks, historical creators and generally all artists that predate the notion that we - just us and our conscious thoughts - create everything - by ourselves and are ourselves the grand designers - ( Rather arrogant, in my opinion, considering not only does no one (with utterly implausible exception) know how every part of the computer works - something humans did create, not to mention...
"A garden, if it is to mirror your soul, needs to enrich your life on a daily..."
–  
"If people are good only because they fear punishment, and hope for reward, then..."
– The God Delusion, Richard Dawkins  (via summerrequiem)
Bread and Circus
Heres my thoughts about group based around government conspiracy. Summary: The point of the government is to keep the public distracted, and happy, so that progress gets done.  If you want to make a difference, make one. That's called progress. No ones stopping you.  However, talking about distractions is only going down a rabbit hole of speculation, wasting time, and not getting any...
You create the world you want to live in.
Your mind is powerful. You possess all the power you need to shape your life the way you see fit. If you can build an image, you can build your reality. If you can imagine, you can create. Realize that before things can transmute in the physical, you must first channel that energy and get aligned with it mentally first. Plant that mental seed, visualize the life you want, meditate. Stop putting...
Dan Dennett: Cute, sexy, sweet, funny →
purplegaladaze: Evolution. What a lady.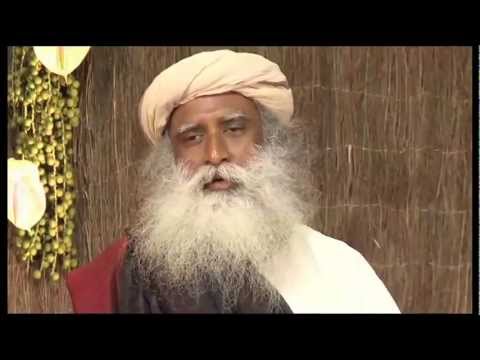 "I defeat my enemys when I make them my friends."
– The Dalai Lama (via lazyyogi)
Saying what you mean
purplegaladaze: E.C.F. Doyle (@chekovchameleon) 24 hours ago1Reply No, of course not. I generally only mean what I say. But I also say very little so if it was to be something I didn't mean people would think I was saying what I mean. The saying is right though; if you do mean what you say it is important to realise that most of the time others don't entirely mean what they say. One of my pet...
"Perception precedes "reality", learn to make your mind work for you..."
Confidence, Social Anxiety, and Not Giving a Fuck
The fact that you're interested in understanding, and working through this challenge is a great leap over the "not giving a fuck" and leaving the problem unresolved, in the recces of your life, bound to come back. Not giving a fuck, is not learning from life. Its ignoring it. And life destines those who have not learned to repeat their lessons over, and over. Consider this friend :), How much...
"The only reason to not mind my own business is when I sense that someone needs..."
– (via purplegaladaze)
Telepathic Communication
Theres a book that creates the idea that the difference humans and neanderthals, and the cause of neanderthalian extinction, is; while, humans communicate verbally and grow the skill of deception through their tool of communication, Neanderthal's protruding brow gives them the ability to communicate telepathically by sending sensations and images to another being. The idea then leads to that...
Why are we spacing out instead of in
Question – Bhagwan, why are people spacing out instead of in? Osho – Because spacing out is simple. It can be done through chemical means, through drugs, through alcohol, through LSD, through marijuana, through hashish. It is simple, because the question is just eating something or smoking something, and you space out. But no drug can take you in. They are from the outside, they can take you...
Ideas of a child
" I found this in a journal from my elementary school days. Looks like some assignment where we had to write the leaders of the world a letter. Gave me goosebumps I must have been in 3rd or 4th grade at the time. I clarified my ideas in the parenthesis. I understand my teachers comments now: Dear Leaders, If a group of people cannot run connected (intertwining) things (facilities,...
The positive side to anger
The positive side to anger Written on March 6th, 2009 in Humanitarian Concerns Comments Off Published on The Hindu.com, by Julian Baggini, March 3, 2009. … Researchers at Harvard Medical School have now shown this to be the case with anger in the workplace. They found that people who tried to repress frustration at work were more likely to feel trapped under a glass ceiling than those who found...
: 12 Types and Examples of Distorted Thinking →
psych-facts: Mind Reading - When you make assumptions about what somebody is thinking or feeling without them telling you. In reality, you are delusional or paranoid. Catastrophize - when you over think a problem and the effects that they will actually have on you. For example, when you…
"Wisdom tells me I am nothing. Love tells me I am everything. And between the two..."
– Nisargadatta Maharaj (via allegorys)
"A plant is not thinking: Tomorrow I will put a new leaf to the north and then..."
– ~ Mooji Monte Sahaja, 3rd of November 2012 (via lrnecbuma)
"A plant is not thinking: Tomorrow I will put a new leaf to the north and then..."
– Mooji  (via silentnostalgia)
Transliterating the World: Something to think... →
circulatingmind: If you seek truth, look to humor. Because often those things that society does not allow one to say are made utterable through humor. Even relatively low level comedy can carry a lot of truth for people who understand and listen in. The truth can be pretty ugly sometimes - but realize that good…
"Here's what our parents never taught us: You will stay up on your rooftop..."
– "Here's What Our Parents Never Taught Us," Shinji Moon   (via le-dilemma)
Autumn's passion.
Accumulation of sensation, and relation, contemplation, slight mutation, warming, earning salutation. Celebration, earths foundation, connotation of the sun. Evaluating meditation leads to but one allegation, summarizing the sensation. By Autumn's beauty, in illustration, see the moods have elevation, and the spirits dilation.  Memories of sweet duration do acclimate to captivation. 
We can continue living in fear of terrorism...
We can continue living in fear of terrorism(the systematic use of terror by definition), a term ironically used by our government, and convince ourselves that the reason we are in Afghanistan is to protect ourselves, and not the oil imports for the big oil company's lobbying in america.  Or we can recognize that terrorists kill less people every year than allergies, that we spend...
There is no good, or bad.